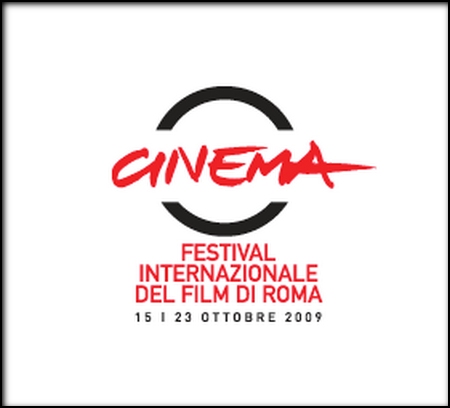 E' stato presentato il programma ufficiale della quarta edizione del Festival Internazionale del Film di Roma, che si svolgerà dal 15 al 23 ottobre nella Capitale.
Anche se non è arrivata la conferma tanto attesa della prima di Nine, il programma si presenta molto ricco, grazie all'anteprima mondiale dei primi venti minuti di New Moon (con probabilmente gli attori presenti a Roma), il film dei fratelli Coen A Serious Man, ai quali si aggiungono Astro Boy di David Bowers,The City of Your Final Destination con Anthony Hopkins, Laura Linney, Charlotte Gainsbourg e Alexandra Maria Lara e gli italiani Oggi Sposi e Christine Cristina, esordio alla regia di Stefania Sandrelli. Tra gli omaggi segnaliamo quello a Heath Ledger con la proiezione in anteprima nazionale di Parnassus – L'uomo che voleva ingannare il diavolo.
In concorso, oltre a Up in the Air (Tra le nuvole) con George Clooney e agli italiani Alza la testa di Alessandro Angelini, L'uomo che verrà di Giorgio Diritti e Viola di Mare di Donatella Maiorca, ci sarà Triage di Danis Tanovic con Colin Farrell e Paz Vega, e The last station interpretato da Helen Mirren.
Dopo il salto potete leggere la lista completa dei film in concorso e non e le
ANTEPRIMA – FUORI CONCORSO
A Serious Man di Ethan Coen e Joel Coen ( USA )
Astro Boy di David Bowers ( Hong Kong / USA / Giappone )
( "Alice nella città" )
Christine Cristina di Stefania Sandrelli ( Italia )
Hachiko, una storia d'amore di Lasse Hallström ( USA )
( "Alice nella città" )
Il concerto di Radu Mihaileanu ( Francia )
Io, Don Giovanni di Carlos Saura ( Austria / Italia / Spagna )
Julie & Julia di Nora Ephron ( USA )
Oggi sposi di Luca Lucini ( Italia )
The City of Your Final Destination di James Ivory ( Gran Bretagna )
The Warrior and the Wolf di Tian Zhuangzhuang
Twilight Saga: New Moon di Chris Weitz ( USA )
( "Alice nella città – Evento The Twilight Saga: presentazione di alcune sequenze del film" )
CINEMA 2009
After di Alberto Rodríguez ( Spagna )
Alza la testa di Alessandro Angelini ( Italia )
Brotherhood di Nicolo Donato ( Danimarca )
Dawson, Island 10 di Miguel Littin ( Cile / Brasile / Venezuela )
Every Day Is A Holiday di Dima El-Horr ( Germania / Francia / Libano )
L'uomo che verrà di Giorgio Diritti ( Italia )
Les regrets di Cédric Kahn ( Francia )
Plan B di Marco Berger ( Argentina )
The Last Station di Michael Hoffman ( Germania )
Tra le nuvole di Jason Reitman ( USA )
Triage di Danis Tanovic ( Irlanda / Belgio )
Viola di mare di Donatella Maiorca ( Italia )
Vision di Margarethe von Trotta ( Germania )
Youth di Geng Jun ( Cina )
EVENTI SPECIALI
Dive allo specchio di Gilles Jacob ( Francia )
L'uomo dalla bocca storta di Emanuele Salce e Andrea Pergolari ( Italia )
La maglietta rossa di Mimmo Calopresti ( Italia )
Le ragazze di Piazza di Spagna di Luciano Emmer ( Italia )
( "Omaggio a Luciano Emmer" )
Omaggio a Roma di Franco Zeffirelli ( Italia )
( "con la partecipazione straordinaria di Monica Bellucci e Andrea Bocelli" )
Parnassus – L'uomo che voleva ingannare il diavolo ( USA )
( "Omaggio a Heath Ledger con proiezione dei suoi film inediti come regista" )
Popiełuszko di Rafal Wieczynski ( Polonia )
Red Riding: 1974 di Julian Jarrold ( Gran Bretagna )
( "Red Riding Trilogy" )
Red Riding: 1980 di James Marsh ( Gran Bretagna )
( "Red Riding Trilogy" )
Red Riding: 1983 di Anand Tucker ( Gran Bretagna )
( "Red Riding Trilogy" )
ALICE NELLA CITTA
1981 di Ricardo Trogi ( Canada )
A Boy Called Dad di Brian Percival ( Gran Bretagna )
Dear Lemon Lima di Suzi Yoonessi ( USA )
La régate di Bernard Bellefroid ( Belgio )
Last Ride di Glendyn Ivin ( Australia )
Marpiccolo di Alessandro Di Robilant ( Italia )
Nat e il segreto di Eleonora di Dominique Monfery ( Italia / Francia )
Prinsessa – Starring Maja di Teresa Fabik ( Svezia )
Skellig di Annabel Jankel ( Gran Bretagna )
Sotto il Celio Azzurro di Edoardo Winspeare ( Italia )
The Be All And End All di Bruce Webb ( Gran Bretagna )
Turtle: The Incredible Journey di Nick Stringer ( Gran Bretagna / Austria / Germania )
( "Fuori concorso" )
Vegas di Gunnar Vikene ( Norvegia )
Winter in Wartime di Martin Koolhoven ( Belgio / Olanda )
L'ALTRO CINEMA – EXTRA
Antonio Ligabue: fiction e realtà di Salvatore Nocita ( Italia )
( "Evento speciale" )
Bancs publics (Versailles rive droite) di Bruno Podalydès ( Francia )
Bunny and the Bull di Paul King ( Gran Bretagna )
Corked! di Paul Hawley e Ross Clendenen ( USA )
Gravity's Clowns di Junichi Mori ( Giappone )
H.O.T. 'Human Organ Traffic' di Roberto Orazi ( Italia )
( "Evento speciale" )
Human Comedy in Tokyo di Koji Fukada ( Giappone )
L'Aquila bella mè di Pietro Pelliccione e Mauro Rubeo ( Italia )
( "Evento speciale" )
Life in One Day di Mark de Cloe ( Olanda )
Maria Lai. Ansia d'infinito di Clarita Di Giovanni ( Italia )
( "Evento speciale" )
My Flesh My Blood di Marcin Wrona ( Polonia )
Paulo Coelho's The Experimental Witch ( Italia )
Revisited di Krzysztof Zanussi ( Polonia )
Rupi del Vino di Ermanno Olmi ( Italia )
( "Evento speciale" )
Simon Konianski di Micha Wald ( Belgio / Canada / Francia )
The Afterlight di Alexei Kaleina ( USA )
L'ALTRO CINEMA – EXTRA: DOCUMENTARI IN CONCORSO
Con Artist di Michael Sladek ( USA )
Fratelli d'Italia di Claudio Giovannesi ( Italia )
Garbo, the Man Who Saved the World di Edmon Roch ( Spagna )
I Knew It Was You di Richard Shepard ( USA )
L'Italia del nostro scontento di Elisa Fuksas, Francesca Muci e Lucrezia Le Moli ( Italia )
Latta e cafè di Antonello Matarazzo ( Italia )
( "L'Altro Cinema | Extra – Occhio sul Mondo" )
Mamachas del Ring di Betty M. Park ( USA )
PIN2011 – Recollection of the Street di Torsten König ( Germania )
Ragazzo americano di Martin Scorsese ( USA )
Severe Clear di Kristian Fraga ( USA )
Sons of Cuba di Andrew Lang ( Gran Bretagna )
The One Man Beatles di Cosimo Messeri ( Italia )
L'OCCHIO SUL MONDO
A Thousand Year Song of Baobab di Seiichi Motohashi ( Giappone )
Ghost Bird di Scott Crocker ( USA )
H2Oil di Shannon Walsh ( Canada )
La questione nucleare di Ugo Fabrizio Giordani ( Italia )
Strade d'acqua di Augusto Contento ( Italia / Francia / Brasile )
The Cove di Louie Psihoyos ( USA )
The End of the Line di Rupert Murray ( Gran Bretagna )