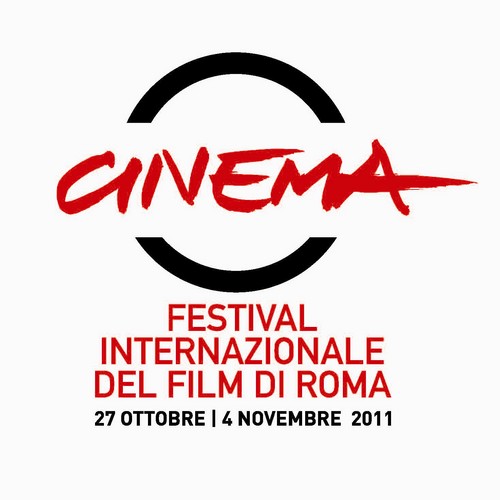 Annunciato il programma completo di CinemaXXI, sezione collaterale della settima edizione del Festival Internazionale del film di Roma (9-17 novembre), la sezione più sperimentale della rassegna dedicata "alle facce più radicali del genere" come ha precisato il neodirettore artistico Marco Muller che è tornato anche sulla polemica dei pochi divi di questa edizione: "Questo non è un festival senza divi, ma con i divi che ci devono essere e i divi che ci piacciono di più".
Ad aprire la sezione CinemaXXI ci sarà la prima mondiale del lungometraggio Centro Histórico di Aki Kaurismäki, Pedro Costa, Victor Erice ed Manoel de Oliveira.
La Giuria Internazionale presieduta dall'artista e cineasta scozzese Douglas Gordon e composta da Hans Hurch, Ed Lachman, Andrea Lissoni ed Emily Jacir assegnerà, senza possibilità di ex-aequo: Premio CinemaXXI (riservato ai lungometraggi) – Premio Speciale della Giuria – CinemaXXI (riservato ai lungometraggi) – Premio CinemaXXI Cortometraggi e Mediometraggi.
Tra i registi in cartellone ci saranno Theo Angelopolous e Wim Wenders che presenteranno il film corale Mundo invisivel, Peter Greenaway (Goltzius and the pelican company), Mike Figgis (Suspension of disbelief) e il divo americano James Franco che riceverà il premio Cubovision e presenterà due opere, un suo corto da regista dal titolo Dreams e in veste di attore il lungometraggio in concorso Tar, co-diretto da 12 registi esordienti che si sono ispirati alle poesie di C.K. Williams e infine ci sarà anche Paul Verhoeven protagonista di un incontro con il pubblico.
I FILM DELLA SELEZIONE CINEMAXXI:
Lungometraggi in Concorso
A WALK IN THE PARK di Amos Poe, Stati Uniti, 2012, 96'
Cast: Brian Fass, Adam Davids, Mark Eberle, Fred Sullivan, Charles Breiterman
AVANTI POPOLO di Michael Wahrmann, Brasile, 2012, 72'
BLOODY DAUGHTER di Stéphanie Argerich, Francia – Svizzera, 2012, 94'
Cast: Martha Argerich, Stephen Kovacevich
GEGENWART / CONSEQUENCE di Thomas Heise, Germania, 2012, 68'
GOLTZIUS AND THE PELICAN COMPANY di Peter Greenaway, Paesi Bassi, 2012, 128'
Cast: F. Murray Abraham, Ramsey Nasr, Kate Moran, Pippo Delbono, Giulio Berruti, Anne Louise
Hassing, Flavio Parenti, Lars Eidinger
JIANSHI LIU BAIYUAN / JUDGE ARCHER di Xu Haofeng, Cina, 2012, 94'
Cast: Song Yang, Yu Cheng hui, Li Chengyuan, Yenny Martin, Zhao Zheng, Li Yiming
JUNGLE LOVE di Sherad Anthony Sanchez, Filippine, 2012, 86′
Cast: Gloria Morales, Mae Bastes, Martin Riffer, Edgardo Amar, Aldrin Sapitan
NICHNASTI PA'AM LAGAN / DANS UN JARDIN JE SUIS ENTRE / ONCE I ENTERED A GARDEN di Avi Mograbi, Francia – Israele – Svizzera, 2012, 97'
EL OJO DEL TIBURON di Alejo Hoijman, Argentina – Spagna, 2012, 91'
PANIHIDA di Ana-Felicia Scutelnicu, Germania – Moldavia, 2012, 61'
PHOTO di Carlos Saboga, Portogallo – Francia, 2012, 85'
Cast: Anna Mouglalis, Marisa Paredes, Johan Leysen, Didier Sandre, Simão Cayatte
PICAS / PIZZAS di Laila Pakalnina, Lettonia, 2012, 63'
SUSPENSION OF DISBELIEF di Mike Figgis, Gran Bretagna, 2012, 107'
Cast: Sebastian Koch, Lotte Verbeek, Rebecca Night, Emilia Fox, Frances de la Tour, Julian Sands,
Kenneth Cranham, Eoin Macken, Lachlan Nieboer
TANETS DELI / DELHI DANCE di Ivan Vyrypaev, Russia, 2012, 95'
Cast: Karolina Gruszka, Igor Gordin, Kseniya Kutepova, Arina Marakulina, Ina Sukhoretskaya
TAR di Edna Biesold, Sarah-Violet Bliss, Bruce Thierry Cheung, Gabrielle Demeestere, Alexis Gambis,
Shruti Ganguly, Brooke Goldfinch, Omar Zuniga Hidalgo, Shripriya Mahesh, Pamela Romanowsky, Tine
Thomasen, Virginia Urreiztieta; supervisione di James Franco, Stati Uniti, 2012, 72'
Cast: James Franco, Mila Kunis, Jessica Chastain, Zach Braff, Henry Hopper, Bruce Campbell
TASHER DESH / THE LAND OF CARDS / LA TERRA DELLE CARTE di Q (Kaushik Mukherjee), India, 2012, 114'
Cast: Joyraj Battacharjee, Rii Sen, Anubrata Basu, Soumiak Kanti De biswas, Tillotoma Shome
TUTTO PARLA DI TE di Alina Marazzi, Italia, 2012, 84'
Cast: Charlotte Rampling, Elena Radonicich, Valerio Binasco, Maria Grazia Mandruzzato, Alice
Torriani
Mediometraggi e Cortometraggi in Concorso
DA VINCI di Yuri Ancarani, Italia, 2012, (20')
DOSSIER SCOLAIRE / SCHOOL FILES di Noëlle Pujol, Andreas Bolm, Francia – Germania, 2012, 21'
DREAMS di James Franco, Gran Bretagna, 2012, 1'
EL RUIDO DE LAS ESTRELLAS ME ATURDE di Eduardo Williams, Argentina, 2012, 20'
ETERNITÀ di Provmyza (Galina Myznikova, Sergey Provorov), Russia, 2011, 36'
GHL di Lotte Schreiber, Austria, 2012, 17'
ISHI TO UTA TO PETA / STONE, SONG AND PETA di Takuya Dairiki, Takashi Miura, Francia – Giappone, 2012, 60'
LA MADRE, IL FIGLIO E L'ARCHITETTO / THE MOTHER, THE SON AND THE ARCHITECT di Petra Noordkamp, Paesi Bassi, 2012, 16'
MITOTE / MEXICAN RITUAL di Eugenio Polgovsky, Messico, 2012, 53'
MONTAÑA EN SOMBRA / MOUNTAIN IN SHADOW di Lois Patiño, Spagna, 2012, 14'
THE MOON HAS ITS REASONS di Lewis Klahr, Gran Bretagna, 2012, 3'
THE MUSEUM OF IMAGINATION di Amit Dutta, India, 2012, 20'
NÃO ESTAMOS SONHANDO / WE ARE NOT DREAMING di Luiz Pretti, Brasile, 2012, 12'
NARMADA di Manon Ott, Grégory Cohen, Francia, 2012, 47'
NATURE OF ABERRATION di Krissakorn Thinthupthai, Thailandia, 2012, 13'
THE OGRE'S FEATHERS di Michael Almereyda, Stati Uniti, 20'
QUATRO HORAS DESCALÇO / FOUR HOURS BAREFOOT di Ico Costa, Francia – Portogallo, 2012, 15'
RHINOCEROS di Kevin Jerome Everson, Stati Uniti, 2012, 6'
SOME PART OF US WILL HAVE BECOME di Semiconductor, Gran Bretagna, 3'
TAGALOG di Gym Lumbera, Filippine, 2012, 45'
Cast: Eduardo Javier, Dolores Javier
I TOPI LASCIANO LA NAVE di Zapruder, Italia, 2012, 32'
IL VIAGGIO DELLA SIGNORINA VILA di Elisabetta Sgarbi, Italia, 2012, 60'
Cast: Pokaj, Toni Servillo, Vittorio Sgarbi, Susanna Tamaro, Claudio Magris
WATERSCOPE TRANSITIONS di Carsten Aschmann, Germania, 2012, 22'
Lungometraggi Fuori Concorso
O BATUQUE DOS ASTROS di Julio Bressane, Brasile, 2012, 74'
CENTRO HISTÓRICO / HISTORIC CENTRE di Aki Kaurismäki, Pedro Costa, Victor Erice, Manoel de Oliveira, Portogallo, 2012, 90'
O FANTASMA DO NOVAIS di Margarida Gil, Portogallo, 2012,93'
MUNDO INVISÍVEL / INVISIBLE WORLD di Atom Egoyan, Beto Brant, Cisco Vasques, Gian Vittorio Baldi, Guy Maddin, Jerzy Stuhr, Laís Bodanzky, Manoel De Oliveira, Marco Bechis, Maria de Medeiros, Theo Angelopoulos, Wim Wenders, Brasile, 2012, 83'
Mediometraggi e Cortometraggi Fuori Concorso
STEEKSPEL / TRICKED di Paul Verhoeven, Paesi Bassi, 2012, 52'
Cast: Peter Blok, Ricky Koole, Robert de Hoog, Gaite Jansen, Carolien Spoor, Sallie Harmsen, Jochum
ten Haaf, Pieter Tiddens
In occasione della proiezione del film il regista incontrerà il pubblico e la stampa. In occasione delle repliche sarà inoltre proiettato il documentario Paul's Experience (35')
ALL SIDES OF THE ROAD 3D di OpenEndedGroup, Stati Uniti, 2012, 12'
GUIMARÃES TRANSVERSAL, programma di tre cortometraggi:
Birds di Gabriel Abrantes, Portogallo, 2012, 17′
A Mesa Ferida di Marcos Barbosa, Portogallo, 2012, 20′
Der Schlingel di Paulo Abreu, Portogallo, 2012, 30′
HISTÓRIAS DE GUIMARÃES, programma di tre cortometraggi:
O Bravo som dos tambores di João Botelho, Portogallo, 2012, 25′
O Dom das lágrimas di João Nicolau, Portogallo, 2012, 24′
Vamos tocar todos juntos para ouvirmos melhor di Tiago Pereira, Portogallo, 2012, 25′
PLANT 3D di OpenEndedGroup, Stati Uniti, 2011, 17'
PLETORA. IL DONO 3D di Zapruder, Italia, 2012, 15'
RANDOM ACTS
Collezione di cortometraggi d'artista prodotti da Jacqui Davies perChannel 4.
– A SONG OF MY YOUTH di Lucy Harvey, Gran Bretagna, 2012,3'
– BECAUSE THIS IS BRITAIN (AS DISCUSSED) di Martha Rosler, Gran Bretagna, 2012, 3'
– DANGEROUS GAMES di Marina Abramovic, Gran Bretagna, 2012, 5'
– END OF LIFE di Zineb Sedira, Gran Bretagna, 2012, 3'
– EVER SINCE di Mark Wallinger, Gran Bretagna, 2012, 3'
– I MAY HAVE LOST FOREVER MY UMBRELLA di Johan Grimonprez, Gran Bretagna, 2012, 3'
– KNEE BRUISE LEFT EDGED di Shahryar Nashat, Gran Bretagna, 2012, 3'
– MONSOON di Apitchapong Weerasethakul, Gran Bretagna, 2012, 3'
– PEARL VISION di Mark Leckey, Gran Bretagna, 2012, 3'
– PRIMATE CINEMA di Rachel Mayeri, Gran Bretagna, 2012, 3'
– SIBERIAN TIGER di Richard Billingham, Gran Bretagna, 2012, 3'
– SINGLE TAKE di James Richards, Gran Bretagna, 2012, 3'
– THREE-MINUTE WARNING di Sarah Wood, Gran Bretagna, 2012, 3'
– WARNING di Young-Hae Chang Heavy Industries, Gran Bretagna, 2012, 3'
TANTI FUTURI POSSIBILI. CON RENATO NICOLINI di Gianfranco Rosi, Italia, 30'
WAVES 3D di OpenEndedGroup, Stati Uniti, 2012, 2'