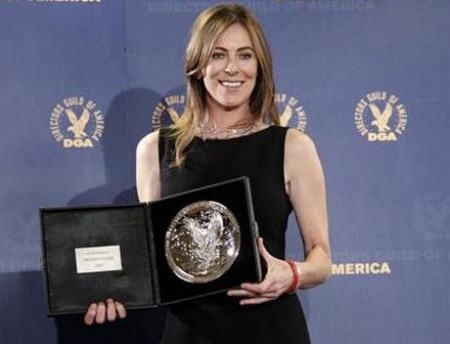 I Directors Guild Awards mettono in discussione la supremazia di Avatar e di James Cameron in vista degli Oscar 2010: i DGA 2010, i riconoscimenti assegnati dai registi ai loro colleghi, ha visto trionfare Kathryn Bigelow come miglior regista per The Hurt Locker. Il risultato ha sorpreso la stessa regista che ha detto:
Sono profondamente orgogliosa, onorata e stupita. Credo che tutti abbiamo sentito una responsabilità molto profonda nel raccontare questa storia con maggior onestà possibile, dato il coraggio degli uomini e delle donne in campo.
La Bigelow ora diventa la candidata numero uno all'Oscar per la miglior regia, dato che in sessantun anni soltanto sei volte chi ha vinto al DGA ha poi perso agli Academy Awards.
Tra i registi di documentari, infine, ha trionfato ancora una volta Richard O'Barry per The Cove.