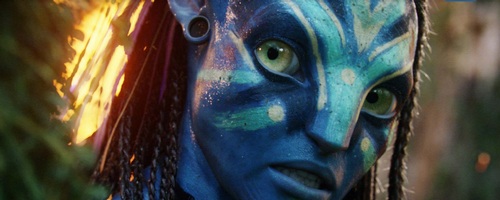 Ai trentaseiesimi Saturn Awards, premi assegnati dai membri dell'Academy of Science Fiction, Fantasy & Horror films alle migliori opere di fantascienza, fantasy e horror, c'è stato un solo vincitore o quasi, Avatar: il film di James Cameron si è portato a casa dieci riconoscimenti lasciando agli altri le briciole.
In questo caso parlare di un solo vincitore non è eresia, dato che Avatar si è aggiudicato quattro dei cinque premi riservati agli attori, oltre ai due principali, miglior film di fantascienza e miglior regia, e quattro secondari, che poi tanto secondari in questo ambito non sono, ovvero quelli per la miglior sceneggiatura, le migliore musiche, il miglior design e i migliori effetti speciali.
Per la cronaca: Watchmen, unico a ricevere due premi, è il miglior film fantasy, Drag Me To Hell è il miglior Horror, Bastardi senza gloria è il miglior thriller, mentre Mostri contro alieni è il miglior film d'animazione. Tornano a casa con una statuina anche District 9, Star Trek e Amabili resti.
Di seguito trovate la lista completa dei vincitori delle categorie cinematografiche. Per conoscere i risultati delle categorie seriali vi invito a visitare Serietivu (o potete CLICCARE QUI).
Best Science Fiction Film: Avatar
Best Fantasy Film: Watchmen
Best Horror Film: Drag Me To Hell
Best Action/Adventure/Thriller Film: Inglourious Basterds
Best Actor: Sam Worthington (Avatar)
Best Actress: Zoe Saldana (Avatar)
Best Supporting Actor: Stephen Lang (Avatar)
Best Supporting Actress: Sigourney Weaver (Avatar)
Best Performance by a Younger Actor: Saoirse Ronan (The Lovely Bones)
Best Director: James Cameron (Avatar)
Best Writer: James Cameron (Avatar)
Best Music: James Horner (Avatar)
Best Costume: Michael Wilkinson (Watchmen)
Best Make-Up: Barney Burman, Mindy Hall, Joel Harlow (Star Trek)
Best Production Design: Rick Carter, Robert Stromberg (Avatar)
Best Special Effects: Joe Letteri, Stephen Rosenbaum, Richard Baneham, Andrew R. Jones (Avatar)
Best International Film: District 9
Best Animation Film: Monsters vs. Aliens
Best DVD Release: Nothing But the Truth
Best DVD Special Edition: Watchman: The Ultimate Cut
Best DVD Collection: Star Trek Original Motion Picture Collection
Best Local Stage Production: Fantasy/Musical: Mary Poppins (Ahmanson Theatre)
Best Local Stage Production: Play/Dramatic Musical: Parade (Mark Taper Forum)
Best Local Stage Production: Small Theatre: Fellowship: The Musical (Falcon Theatre)
The Visionary Award: James Cameron
The Producers Showcase Award: Lauren Shuler Donner
The Life Career Award: Irvin Kershner