Il regista Kenneth Lonergan racconta del suo nuovo film.
Uscirà il 1 dicembre al cinema "Manchester by the Sea", il film di Kenneth Lonergan con Casey Affleck, Michelle Williams, Kyle Chandler e Lucas Hedge.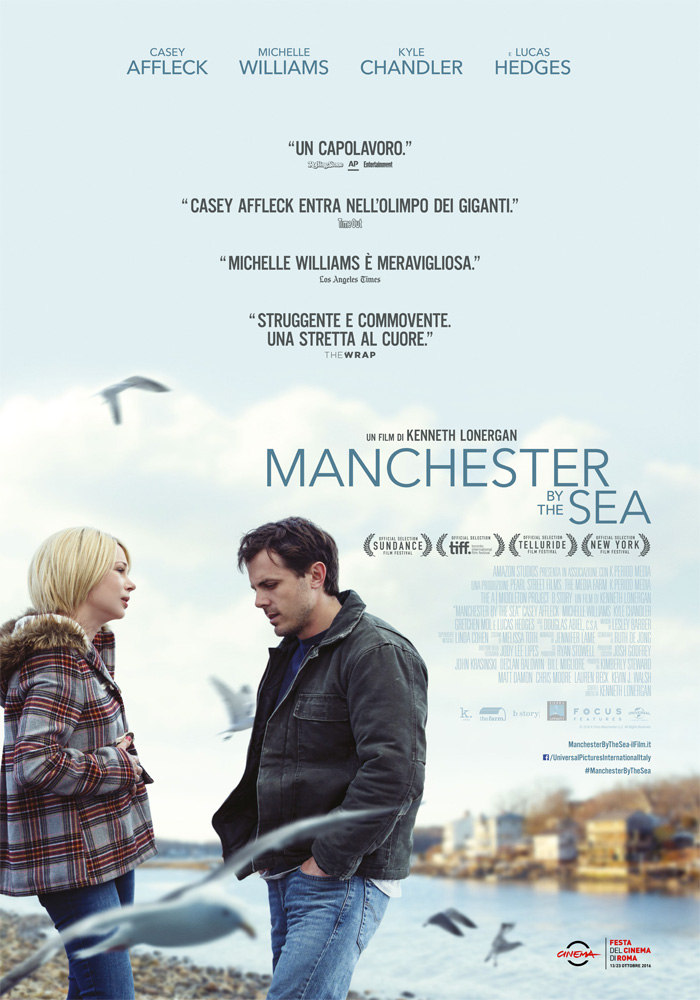 Di seguito vogliamo mostrarvi proprio le immagini della presentazione del film alla Festa del Cinema di Roma.
Ecco di seguito Kenneth Lonergan sul red carpet del #ROMAFF11.
Manchester by the Sea racconta la storia dei Chandler, una famiglia della classe operaia del Massachusetts. Dopo la morte improvvisa del fratello maggiore Joe (Kyle Chandler), Lee (Casey Affleck) diventa il tutore legale del nipote (Lucas Hedges). Lee è costretto ad affrontare il tragico passato che lo separava da sua moglie Randi (Michelle Williams) e dal paese in cui è nato e cresciuto.