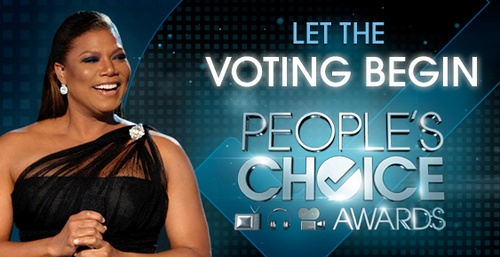 Sono stati ufficializzati i candidati ai People's Choice Awards 2011. Non ci sono sorprese tra le nomination cinematografiche votate dal pubblico: Eclipse, terzo capitolo della Twilight Saga, ha dominato ottenendo otto candidature (miglior film, miglior film drammatico, migliore attrice, migliore attore due volte, miglior team, miglior movie star under 25 per due volte).
Sono pluri candidati anche Inception, Iron Man 2, Toy Story 3, Due Date e The Karate Kid. Tra le star oltre al trio delle meraviglie, format da Robert Pattinson, Kristen Stewart e Taylor Lautner, compaiono anche Angelina Jolie, Johnny Depp, Leonardo DiCaprio, Robert Downey Jr., Jennifer Aniston, Julia Roberts e Katherine Heigl.
Dopo il salto potete leggere tutti i nominati. Prima vi ricordo che i premi saranno assegnati il 5 gennaio e che se volete scoprire i candidati nelle categorie riguardanti le serie tv americane non dovete fare altro che cliccare QUI o visitare Serietivu.
FAVORITE MOVIE
"Alice in Wonderland"
"Inception"
"Iron Man 2″
"The Twilight Saga: Eclipse"
"Toy Story 3″
FAVORITE MOVIE ACTOR
Johnny Depp
Leonardo DiCaprio
Robert Downey Jr.
Robert Pattinson
Taylor Lautner
FAVORITE MOVIE ACTRESS
Angelina Jolie
Jennifer Aniston
Julia Roberts
Katherine Heigl
Kristen Stewart
FAVORITE ACTION MOVIE
"Iron Man 2″
"Kick-Ass"
"Prince of Persia: The Sands of Time"
"Robin Hood"
"Salt"
FAVORITE ACTION STAR
Angelina Jolie
Bradley Cooper
Jackie Chan
Jake Gyllenhaal
Robert Downey Jr.
FAVORITE DRAMA MOVIE
"Alice in Wonderland"
"Dear John"
"Inception"
"The Social Network"
"The Twilight Saga: Eclipse"
FAVORITE FAMILY MOVIE
"Despicable Me"
"How to Train Your Dragon"
"Shrek Forever After"
"The Karate Kid"
"Toy Story 3″
FAVORITE COMEDY MOVIE
"Date Night"
"Easy A"
"Grown Ups"
"Sex and the City 2″
"Valentine's Day"
FAVORITE COMEDIC STAR
Adam Sandler
Drew Barrymore
Steve Carell
Tina Fey
Will Ferrell
FAVORITE ON-SCREEN TEAM
"Date Night" – Tina Fey & Steve Carell
"Inception" – Leonardo DiCaprio, Joseph Gordon-Levitt, Ellen Page, Tom Hardy & Dileep Rao
"Iron Man 2″ – Robert Downey Jr. & Don Cheadle
"The Karate Kid" – Jackie Chan & Jaden Smith
"The Twilight Saga: Eclipse" – Robert Pattinson, Kristen Stewart & Taylor Lautner
FAVORITE MOVIE STAR UNDER 25
Emma Watson
Kristen Stewart
Robert Pattinson
Vanessa Hudgens
Zac Efron
FAVORITE HORROR MOVIE
"A Nightmare on Elm Street"
"Let Me In"
"Resident Evil: Afterlife"
"The Crazies"
"The Last Exorcism"