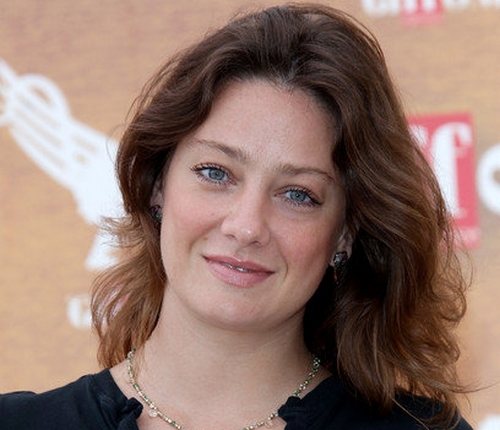 Secondo la National Society of Film Critics il miglior film dell'anno è The Social Network. Il film di David Fincher si è aggiudicato uno dei premi di critica più importanti, portandosi a casa anche i riconoscimenti per la miglior regia, la miglior sceneggiatura (Aaron Sorkin) e il miglior attore protagonista (Jesse Eisenberg).
Tra i riconoscimenti assegnati bisogna segnalare quello che ha conquistato Giovanna Mezzogiorno come migliore attrice protagonista nei panni dell'amante di Mussolini in Vincere di Marco Bellocchio, battendo Annette Bening e Lesley Manville.
Dopo il salto potete leggere la lista completa dei premiati.
MIGLIOR FILM
The Social Network"
(Runner-up: "Carlos")
(Second runner-up: "Winter's Bone")
MIGLIOR REGISTA
David Fincher, "The Social Network"
(Runner-up: Olivier Assayas, "Carlos")
(Second runner-up: Roman Polanski, "The Ghost Writer")
MIGLIORE ATTORE
Jesse Eisenberg, "The Social Network"
(Runner-up: Colin Firth, "The King's Speech")
(Second runner-up: Edgar Ramirez, "Carlos")
MIGLIORE ATTRICE
Giovanna Mezzogiorno, "Vincere"
(Runner-up: Annette Bening, "The Kids Are All Right)
(Second runner-up: Lesley Manville, "Another Year")
MIGLIORE ATTORE NON PROTAGONISTA
Geoffrey Rush, "The King's Speech"
(Runner-up: "Carlos")
(Second runner-up: "Winter's Bone")
MIGLIORE ATTRICE NON PROTAGONISTA
Olivia Williams, "The Ghost Writer"
(Runner-up: Amy Adams, "The Fighter")
(Second runner-up: (tie) Melissa Leo, "The Fighter," Jacki Weaver, "Animal Kingdom")
MIGLIOR SCENEGGIATURA
"The Social Network"
(Runner-up: "The King's Speech")
(Second runner-up: "The Ghost Writer")
MIGLIOR FOTOGRAFIA
"True Grit"
(Runner-up: "Black Swan")
(Second runner-up: "Somewhere")
MIGLIOR DOCUMENTARIO
"Inside Job"
(Runner-up: "Exit Through the Gift Shop")
(Second runner-up: "Last Train Home")
MIGLIOR FILM STRANIERO
"Carlos"
(Runner-up: "A Prophet")
(Second runner-up: "White Material")
FILM CHE HA BISOGNO DI PIU' DISTRIBUZIONE
"Film Socialism"
HERITAGE AWARDS
1. "The Film Foundation (20-year anniversary)
2. "Chaplin at Keystone" Flicker Alley
3. "Elia Kazan Collection" (Fox)
4. "Upstream," rediscovered 1927 film dir. by John Ford. (National Film Preservation Foundation. )
5. "On the Bowery" (Milestone)
6. "Word Is Out" (Restored by the UCLA Film & Television Archive and distributed by Milestone)