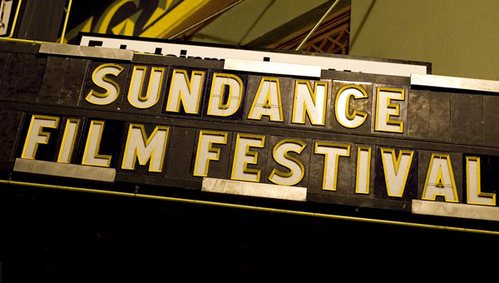 Sono stati resi noti i film che parteciperanno dal 20 al 30 gennaio a Park City, Ogden e Sundance, al Sundance Film Festival 2011, manifestazione dedicata al cinema indie americano e internazionale.
Tra i quasi sessanta film selezionati per le quattro categorie (U.S. Dramatic Competition, 16 su 1102 sottoposti al vaglio, U.S. Documentary Competition, 16 su 841, World Cinema Dramatic Competition 14 su 1073, e World Cinema Documentary Competition, 12 su 796) spiccano The Details, I melt with you, Perfect Sense, Red State. L'Italia sarà rappresentata da I baci mai dati di Roberta Torre.
Dopo il salto trovate l'elenco completo.
U.S. Dramatic Competition
Another Earth (Director: Mike Cahill; Screenwriters: Mike Cahill and Brit Marling)
Benavides Born (Director: Amy Wendel; Screenwriters: Daniel Meisel and Amy Wendel)
Circumstance / U.S.A., Iran (Director and screenwriter: Maryam Keshavarz)
Gun Hill Road (Director and screenwriter: Rashaad Ernesto Green)
HERE (Director: Braden King; Written By: Braden King and Dani Valent)
Higher Ground (Director: Vera Farmiga; Screenwriters: Carolyn S. Briggs and Tim Metcalfe)
Homework (Director and screenwriter: Gavin Wiesen)
The Ledge(Director and screenwriter: Matthew Chapman)
Like Crazy (Director: Drake Doremus; Screenwriters: Drake Doremus and Ben York Jones)
Little Birds (Director and screenwriter: Elgin James)
Martha Marcy May Marlene (Director and screenwriter: Sean Durkin)
On the Ice (Director and screenwriter: Andrew Okpeaha MacLean)
Pariah (Director and screenwriter: Dee Rees)
Take Shelter (Director and screenwriter: Jeff Nichols)
Terri (Director: Azazel Jacobs; Screenwriters: Patrick deWitt)
The Untitled Sam Levinson Project (Director and screenwriter: Sam Levinson)
U.S. Documentary
Beats, Rhymes and Life: The Travels of A Tribe Called Quest (Director: Michael Rapaport)
BEING ELMO: A Puppeteer's Journey (Director: Constance Marks)
Buck (Director: Cindy Meehl)
Connected: An Autoblogography about Love, Death & Technology (Director: Tiffany Shlain; Screenwriters: Tiffany Shlain, Ken Goldberg, Carlton Evans and Sawyer Steele)
Crime After Crime (Director: Yoav Potash)
Hot Coffee (Director: Susan Saladoff)
How to Die in Oregon (Director: Peter D. Richardson)
The Last Mountain (Director: Bill Haney; Screenwriters: Bill Haney and Peter Rhodes)
Miss Representation (Director: Jennifer Siebel Newsom; Screenwriters: Jennifer Siebel Newsom and Jessica Congdon)
Page One: A year inside the New York Times (Director: Andrew Rossi; Screenwriters: Kate Novack and Andrew Rossi)
The Redemption of General Butt Naked (Directors: Eric Strauss and Daniele Anastasion)
Resurrect Dead: The Mystery of the Toynbee Tiles (Director: Jon Foy)
Sing Your Song (A film by Susanne Rostock)
Troubadours (Director: Morgan Neville)
We Were Here (Director: David Weissman)
If a Tree Falls: A Story of the Earth Liberation Front (Director: Marshall Curry)
World Cinema Dramatic Competition

Abraxas / Japan (Director: Naoki Kato; Screenwriters: Dai Sako and Naoki Kato)
All Your Dead Ones (Todos Tus Muertos ) / Colombia (Director Carlos Moreno; Screenwriters: Alonso Torres and Carlos Moreno)
The Cinema Hold Up (Asalto Al Cine) / Mexico (Director: Iría Gómez Concheiro; Screenwriters: Iria Gómez Concheiro and Juan Pablo Gómez)
A Few Days of Respite (Quelque Jours de Repit) / Algeria, France (Director and screenwriter: Amor Hakkar)
The Guard / Ireland (Director and screenwriter: John Michael McDonagh)
Happy, Happy (Sykt Lykkelig) / Norway (Director: Anne Sewitsky; Screenwriter: Ragnhild Tronvoll)
Kinyarwanda / Rwanda, USA (Director and screenwriter: Alrick Brown)
Lost Kisses (I Baci Mai Dati) / Italy (Director: Roberta Torre; Screenwriters: Roberta Torre and Laura Nuccilli)
Mad Bastards / Australia (Director: Brendan Fletcher; Screenwriters: Brendan Fletcher in collaboration with Dean Daley-Jones, Greg Tait and John Watson)
Restoration (Boker Tov Adon Fidelman) / Israel (Director: Yossi Madmoni; Screenwriter: Erez Kav-El)
The Salesman (Le Vendeur) / Canada (Director and screenwriter: Sébastien Pilote)
Ticket to Paradise (Boleto al Paraiso) / Cuba (Director: Gerardo Chijona Valdes; Screenwriters: Gerardo Chijona Valdes, Francisco Garcia Gonzalez and Maykel Rodriguez Ponjuan)
Tyrannosaur / United Kingdom (Director and screenwriter: Paddy Considine)
Vampire / Canada, U.S.A. (Director and screenwriter: Iwai Shunji)
World Cinema Documentary Competition
An African Election / Switzerland, U.S.A. (Director: Jarreth Merz)
The Bengali Detective / India, U.S.A., United Kingdom (Director: Phil Cox)
The Black Power Mixtape 1967-1975 / Sweden, U.S.A. (Director: Göran Olsson)
Family Portrait in Black and White / Canada (Director: Julia Ivanova)
The Flaw / United Kingdom (Director: David Sington)
The Green Wave (Irans grüner Sommer) / Germany (Director: Ali Samadi Ahadi)
KNUCKLE / Ireland, United Kingdom (Director: Ian Palmer)
Position Among the Stars (Stand Van De Sterren) / Netherlands (Director: Leonard Retel Helmrich)
Project Nim / United Kingdom (Director: James Marsh)
Senna / United Kingdom (Director: Asif Kapadia; Screenwriter: Manish Pandey)
Shut Up Little Man! An Audio Misadventure / Australia, U.S.A. (Director: Matthew Bate)
Hell and Back Again / U.S.A., United Kingdom (Director: Danfung Dennis)