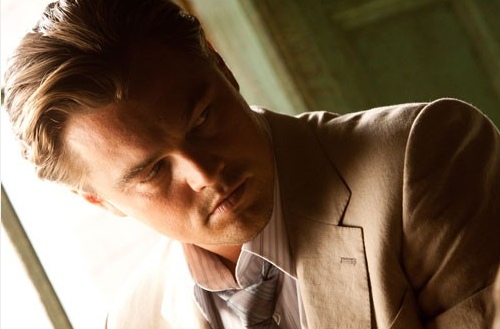 L'ultimo weekend di settembre regala un nuovo ribaltone ai vertici delle classifiche dei box office italiani e americani: da noi Inception va in testa non convincendo, mentre oltreoceano Wall Street: il denaro non dorme mai è primo, ma con cifre tutt'altro che stratosferiche.
La situazione italiana. Inception domina la classifica con 2,63 milioni di euro incassati in tre giorni, ma la sua media a sala (4.558 €) non è la migliore tanto che L'ultimo dominatore dell'aria, secondo con 2,18 milioni di euro (5.115 € a sala, anche grazie al 3D) lo batte. Nuovamente sorprendente Mordimi, terzo con 987mila euro (ora a 3,4 milioni totali). Buon esordio per La passione, quarto con 793mila euro (810mila contando le premiere). Scendono gli altri film: Mangia prega ama è quinto con 779mila euro (2,6 milioni totali), Sharm El Sheikh è sesto con 723mila euro (2,4 milioni totali), mentre La solitudine dei numeri primi è settimo con 338mila euro (2,9 milioni totali). Altro: Shrek e vissero felici e contenti con i 316mila euro tocca quota 16,58 milioni di euro totali.
La situazione americana. Apre la classifica Wall Street: il denaro non dorme mai con 19 milioni di dollari (miglior esordio di sempre per Oliver Stone), che batte di poco più di due milioni Il regno di Ga'Hoole – La leggenda dei guardiani, il cartoon di Zack Snyder, secondo a quota 16,3 milioni (nonostante il 3D) e il sorprendente The Town, terzo con 16 milioni (miglior media a sala tra i primi dieci con 5.556$ e 49,1 milioni di dollari totali). Seguono Easy A, quarto con 10,7 milioni di dollari (32,8 milioni totali), il deludente You Again, quinto con soli 8,3 milioni, e Devil, sesto con 6 milioni (21 totali). Altro: deludono le uscite in limitata The Virginity Hit che incassa solo 300mila dollari (in 700 sale) e Buried che racimola 104mila dollari in 11 cinema (meno di quelli previsti); bene Incontrerai uno sconosciuto Alto e Bruno di Woody Allen che si porta a casa 163mila dollari da sei cinema.
Andiamo a vedere la consueta tabella riassuntiva con i primi cinque posti della classifica settimanale italiana e di quella americana.
Italia 24 – 26 settembre 2010
| | | |
| --- | --- | --- |
| 1 | Inception | 2.634.701 € |
| 2 | L'ultimo dominatore dell'aria | 2.189.029 € |
| 3 | Mordimi | 987.562 € |
| 4 | La passione | 793.398 € |
| 5 | Mangia prega ama | 779.648 € |
USA 24 – 26 settembre 2010
| | | |
| --- | --- | --- |
| 1 | Wall Street: il denaro non dorme mai | 19.000.000 $ |
| 2 | Il regno di Ga'Hoole: la leggenda dei guardiani | 16.335.000 $ |
| 3 | The Town | 16.030.000 $ |
| 4 | Easy A | 10.700.000 $ |
| 5 | You Again | 8.300.000 $ |