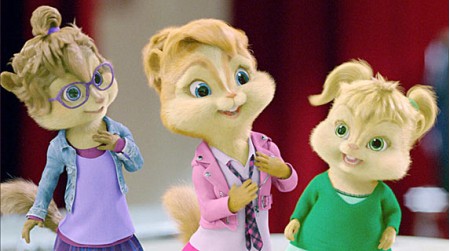 E' dagli anni '50 che i Chipmunks sono sulla cresta dell'onda, creati da Ross Bagdasarian, dopo aver partecipato al loro primo disco, David Seville and the Chipmunks è stata un'escalation di successi sino al 1972, anno che coinciderà con  la motte del loro creatore, seguirà qualche anno difficile, tra compilation natalizie e The best of, per poi tornare alla ribalta con un nuovo look, una nuova serie tv e tre deliziose nuove partner, le Chipettes.
Nel sequel in arrivo nelle sale italiane il 29 febbraio Alvin superstar 2, fanno la loro comparsa proprio le Chipettes anche loro in versione aggiornata, ammiccando a Beyonce e colleghe, e grazie a coinvolgenti coreografie diventeranno le nuove co-protagoniste accanto ad Alvin e compagni.
Dopo il salto la colonna sonora di questo sequel e quattro video, oltre a grandi classici come Stayin' Alive e We are family, scoiattolizzati per l'occasione, assolutamente irresistibili No one con la talentuosa Charice, Single Ladies e Hot N Cold, tutte rigorosamente in versione Chipettes. Buon ascolto.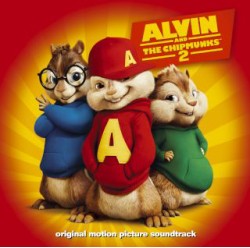 TRACK LISTINGS
1. You Really Got Me – The Chipmunks (feat. Honor Society)
2. Hot N Cold – The Chipettes
3. So What – The Chipettes
4. You Spin Me Round (Like A Record) – The Chipmunks
5. Single Ladies (Put A Ring On It) – The Chipettes
6. Bring It On – The Chipmunks
7. Stayin' Alive – The Chipmunks
8. Song – The Chipettes (feat. Queensberry)
9. It's OK – The Chipmunks
10. Shake Your Groove Thing – The Chipmunks
11. Put Your Records on – The Chipettes
12. I Want To Know What Love Is – The Chipmunks
13. We Are Family – The Chipettes & The Chipmunks
14. No One – The Chipettes (feat. Charice)
15. I Gotta Feeling – The Chipettes & The Chipmunks