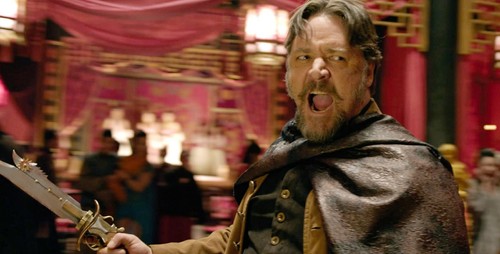 Torniamo ad occuparci dell'action con arti marziali The Man with the Iron Fists diretto e interpretato da RZA, scritto da quest'ultimo con il regista Eli Roth (Hostel) e prodotto da Quentin Tarantino. Dopo il salto vi proponiamo un character trailer che introduce Jack Knife, il personaggio interpretato da Russell Crowe e a seguire una preview audio della colonna sonora del film.
The Man with the Iron Fists diretto da RZA esce nei cinema americani il prossimo 2 novembre con un cast che include anche Lucy Liu, Dave Butista, Cung Le, Jamie Chung, Pam Grier, Zhu Zhu e Osric Chau.
Nella Cina feudale, un fabbro che costruisce armi per il suo piccolo villaggio, è costretto a difendere sè stesso e l'intero villaggio da un incombente pericolo.
LA COLONNA SONORA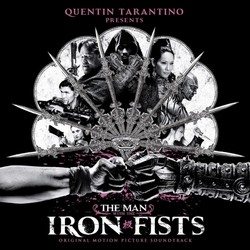 TRACK LISTINGS
01. The Black Keys / RZA – "The Baddest Man Alive"
02. Ghostface Killah / M.O.P / Pharoahe Monch – "Black Out"
03. Kanye West – "White Dress"
04. The Revelations / Tre Williams – "I Forgot To Be Your Lover"
05. Talib Kweli / RES – "Get Your Way (Sex as a Weapon)"
06. Raekwon / Ghostface Killah / Kool G. Rap – "Rivers of Blood"
07. Method Man / Freddie Gibbs / StreetLife – "Built for This"
08. 24 Carat Black – "Poverty's Paradise"
09. Killa Sin – "The Archer"
10. RZA / Flatbush Zombies – "Just Blowin' In The Wind"
11. Pusha T / Raekwon / Joell Ortiz / Danny Brown – "Tick, Tock"
12. Corinne Bailey Rae "Chains"
13. The Wu-Tang Clan – "Six Directions of Boxing"
14. Frances Yip – "Green is the Mountain"
15. Wiz Khalifa / Ghostface Killah / Boy Jones – "I Go Hard"
16. Mabel John – "Your Good Thing Is About To End"