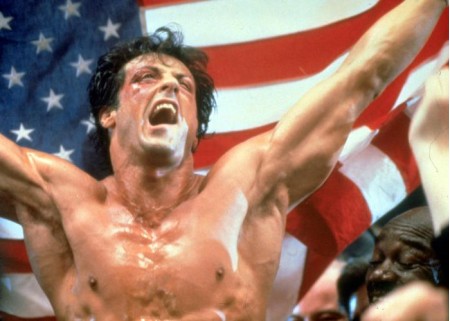 La colonna sonora che vi proponiamo oggi raccoglie alcune hit molto orecchiabili selezionate per integrare la bella e coinvolgente colonna sonora che Vince Di Cola compose per il quarto capitolo della saga di Rocky Balboa.
Dopo il salto la compilation di Rocky 4, dieci tracce veramente notevoli, parliamo di musica easy, concepita per dare un certo impatto emotivo e che se accostata alle immagini del film colpisce veramente nel segno.
Da segnalare il mitico Eye of the tiger dei Survivor e l'incalzante Living in America di James Brown, e due brani tratti dallo score di Di Cola, Training montage che iu un intenso crescendo ci racconta i due metodi di allenamento agli antipodi di Rocky e Drago, pratico e spartano il primo, ipertecnologico il secondo, e War, inquietante cornice sonora dello scontro da Guerra fredda che prelude all'incontro/scontro finale.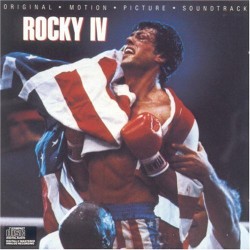 TRACK LISTINGS:
1-Burning heart (Survivor)
2-Heart's on fire (John Cafferty)
3-Double or Nothing (Kenny Loggins e Gladys Knight)
4-Eye of the tiger (Survivor)
5-War (Vince Di Cola)
6-Living in America (James Brown)
7-No easy way out (Robert Tepper)
8-One way street (Go West)
9-The sweetest victory (Touch)
10-Training montage (Vince Di Cola)